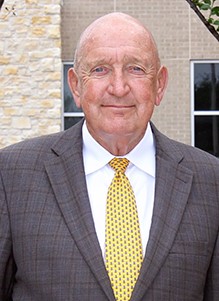 Dear Friends,
We are living in tough and difficult times in the days ahead with many unknown future events. Times like these present challenges and difficulties we have not faced before.
This is even more so for many of our students at Weatherford College. Many of them have lost jobs which create a new burden in finishing their educational goals and the completion of their studies.
As president of our Weatherford College Foundation, I feel a great need to reach out to those students that need financial assistance to ensure that they have the resources to continue their pursuit in the completion of their education.
Our foundation has been actively seeking new scholarship donors and up until this new coronavirus pandemic struck, we were experiencing great momentum.
However our mission is not solely based on new scholarships, but mainly just helping our students succeed. Now, we face new and different methods of reaching out to current students.
We have a Student Emergency Fund designed to provide assistance to those students that are going through a tough time in life. Such as the student that is not sure where he or she will sleep tonight but is actively studying for that upcoming math exam or the student that needs help in getting adequate meals.
So, I am encouraging our donors, both past and future, to consider making a donation to this emergency fund. I assure you that your donation will be used to provide financial support to those students that need the necessary assistance to help them complete their studies. It is an investment in the lives of others in a most difficult and unique time in our world as we know it.
You can give online, by selecting Student Emergency Fund. In "Gift Designation" type in "Student Emergency Fund" and we'll make sure it goes to students in need.
You have always met the needs of WC when we have reached out to you. Please consider this new opportunity to assist our college.
Take Extra Care –
Bob Glenn
Foundation President