2021 Piano Competition Judges
Final Round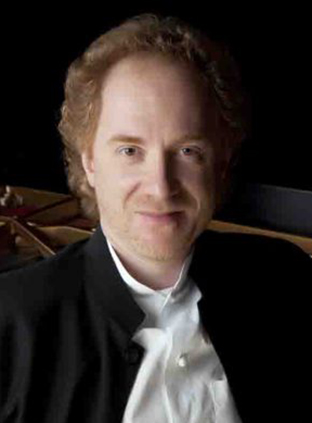 BORIS SLUTSKYJury Chairman
Peabody Conservatory & Yale University

Consistently acclaimed for his exquisite tonal beauty and superb artistry, Boris Slutsky emerged on the international music scene when he captured the First Prize along with every major prize, including the Audience Prize and Wilhelm Backhaus Award, at the 1981 William Kapell International (University of Maryland) Piano Competition. His other accomplishments include first prizes at the Kosciuszko Chopin Competition and San Antonio International Keyboard Competition, and major prizes at the International Bach Competition in Memory of Glenn Gould, Gina Bachauer, Busoni, Rina Sala Gallo, and Ettore Pozzoli International Piano Competitions.
Since his orchestral debut at Carnegie Hall with the New York Youth Symphony in 1980, Mr. Slutsky has appeared on nearly every continent as soloist and recitalist, collaborating with such eminent conductors as Dimitri Kitaenko and Valery Gergiev. He has performed with the London Philharmonic, Stuttgart State Orchestra, and Deutsche Kammerphilharmonie Neuss am Rhein in Germany, Bern Symphony Orchestra in Switzerland, Bergen Philharmonic in Norway, the RAI Orchestra in Milan, KBS Symphony Orchestra in Korea, and major orchestras in Spain, Russia, Colombia, and Brazil. In South Africa, he has been soloist with the orchestras of Cape Town, Durban, and Johannesburg. His North American engagements have included concerts with the Baltimore, Florida, Utah, and Toronto Symphonies. Mr. Slutsky has been heard on recital series throughout the United States, Canada, Europe, Israel, Latin America, and the Far East, making appearances at the Kennedy Center for the Performing Arts, the Kaufmann Concert Hall, Bunka Kaikan in Tokyo, National Concert Hall in Taipei, Performing Arts Center in Seoul, and the Teatro Colon in Bogota, among many others.
An avid chamber musician, Mr. Slutsky's almost three decades of chamber music collaborations include the critically acclaimed recording of Schumann's Sonatas for Violin and Piano with Ilya Kaler on the Naxos label, as well as performances with many renowned artists.
Mr. Slutsky has served as a jury member of many international piano competitions and presented master classes throughout North America, Europe, and Asia. His students have won prizes at numerous prestigious international events.
Born in Moscow into a family of musicians, Mr. Slutsky received his early training at Moscow's Gnessin School for Gifted Children as a student of Anna Kantor, and completed his formal studies at the Juilliard School and Manhattan School of Music, studying with Nadia Reisenberg, Nina Svetlanova, John Browning, and Joseph Seiger. In addition, he has worked for many years with his mentor Alexander Eydeleman.
Mr. Slutsky joined the faculty of The Peabody Conservatory of Music in 1993. He was visiting faculty at Bienen School of Music of Northwestern University (2017-2018), and Visiting Professor of Piano at Eastman School of Music (2018-2019).
In the fall of 2019 Mr. Slutsky was appointed Visiting Professor of Piano at The Yale School of Music.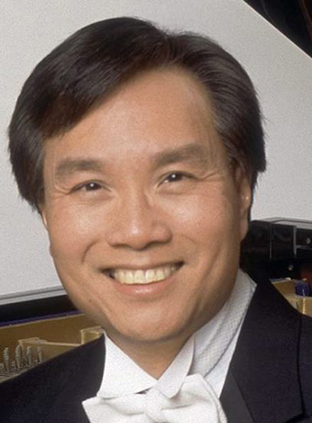 ALAN CHOWEastman School of Music


Acclaimed for his "elegant poetry and virtuosic fire," Alan Chow has won First Prize in the Concert Artists Guild International Competition, the UCLA International Piano Competition, and the Palm Beach Invitational International Piano Competition. Winner of the Silver Medal and Audience Favorite Prize at the Gina Bachauer International Piano Competition, he was also a prizewinner in the William Kapell International Piano Competition.
A Steinway artist, Mr. Chow has performed in recital and in concert with orchestras from coast to coast in 47 states. His recitals have brought him to the major music centers including New York (Lincoln Center, Merkin Hall, Steinway Hall), Boston, Los Angeles, Chicago (Symphony Center and Ravinia), Washington, D.C., Cleveland, Seattle, Atlanta, New Orleans, and Miami. Concerto performances include appearances with the National Symphony, Utah Symphony, Oakland Symphony, Tulsa Philharmonic, Kansas City Symphony, and Omaha Symphony. Mr. Chow regularly tours Asia with performances in China, Japan, Hong Kong, Taiwan, and Singapore, including performances with the Hong Kong Philharmonic, Shanghai Philharmonic and the Pan-Asia Symphony. An avid chamber musician, he has collaborated with the American, Pacifica, Miami and Escher String Quartets and has been guest artist at the Grand Canyon Chamber Music Festival, Juneau Jazz and Classics, San Juan Islands Chamber Music Festival, Kent Blossom Music Festival, Texas Music Festival, Music Festival of Arkansas and Music Mountain. In addition, he appears in joint recital engagements in the Cheng-Chow Trio with pianists Angela Cheng and Alvin Chow.
Also in demand for his teaching, Mr. Chow has given master classes throughout North America and Asia at conservatories, universities and summer festivals including the Eastman School of Music, Indiana University, Bowdoin Music Festival, New Orleans International Piano Festival, Gina Bachauer International Piano Festival, Las Vegas Piano Festival, Tunghai International Piano Festival (Taiwan), and in Singapore. Appointed guest professor at the Central Conservatory in Beijing and honored visiting professor at the Shenyang Conservatory, he has also presented recitals, master classes, and lectures in China at the conservatories in Shanghai, Chengdu, Xian and Wuhan.
Mr. Chow studied with Nelita True at the University of Maryland where he graduated Co-Valedictorian with his twin brother Alvin, and received the Charles Manning Prize in the Creative and Performing Arts given to the outstanding graduate; with Sascha Gorodnitzki at The Juilliard School where he was awarded the Victor Herbert Prize in Piano; and with Menahem Pressler at Indiana University where he was the recipient of the Joseph Battista Memorial Scholarship. He also studied at the Mozarteum Sommerakademie with Carlo Zecchi.
Previously having served on the faculty of the University of Arkansas and Northwestern University, Mr Chow is currently Professor of Piano at the Eastman School of Music.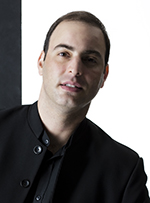 AVIRAM REICHERTSeoul National University


Acclaimed for his deeply intelligent interpretations, phenomenal technique and ravishing tone – won the Bronze Medal at the 10th Van Cliburn International Piano Competition in 1997, after having won several major competitions in the Japan, Korea, France and Germany. His accomplishments brought him numerous concert engagements in the Far East, the United States, South Africa, Europe and Israel where he has been earning immense applause for 25 years.
In recital, Reichert has performed throughout the United States, Israel, South Africa, the Far East and in Europe, where an appearance at the Herkules-Saal in Munich elicited an enthusiastic ovation and high critical praise. Festival performances include the Ruhr and Epinal Music Festivals, Tokyo Summer Festival, Bear Valley, CA, Durango and Steamboat Springs, CO, Ravinia Festival, the Fontana and the Gilmore Keyboard Festivals. A fine chamber musician, he has collaborated with artists such as Anne Akiko Meyers, Maya Beiser, Guy Braunstein, Yuri Gandelsman, Vadim Gluzman, Dylana Jenson, Bill Purcell and Philippe Quint.
Reichert can be heard on a Harmonia Mundi CD featuring highlights of his prize-winning solo performance at the Van Cliburn Competition, a Jerusalem Music Center label (JMC) featuring Schubert Sonatas, Mozart concerti with the Music in the Mountains Festival Orchestra, he has recorded Gershwin's Rhapsody in Blue for Piano and Brass quintet with Spectrum Brass, Brahms Cello sonatas with Young Hoon Song and Brahms Clarinet sonatas with Ron Selka.
In addition to his busy performing career, Reichert is a sought-after teacher, who is frequently invited to adjudicate in international competitions and to conduct master-classes in Japan, China, Korea, South Africa, France, Poland, Israel and the United States. He is currently Professor of Piano and Chair at Seoul National University, College of Music. A Steinway artist, he studied at the Rubin Academy of Music, Tel Aviv with Professor Arie Vardi.
Preliminary Round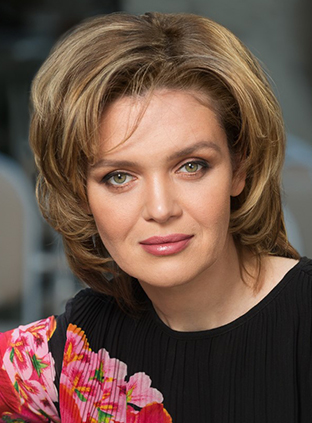 ELEONORA KARPUKHOVAMoscow Tchaikovsky Conservatory


Eleonora Karpukhova – Russian pianist, winner of numerous international piano competitions and Associated Professor at the Tchaikovsky Moscow State Conservatoire – was born in Kazan (Russia) and began her musical studies at the age of 5.
In 2000, Eleonora graduated from the Moscow Conservatoire under Prof. V. V. Kastelsky with honours degree. She completed her music education in 2003 as a probation assistant under Prof. M. S. Voskresensky.
While being a student, she won numerous international competitions including the 18th Varallo Sessia International Competition in Italy and the 29th Dr. Luis Sigall International Piano Competition in Chile. "The final round of the music competition in Viña del Mar was a phenomenal event", wrote the Domingo newspaper. "An exceptional performance of Mozart's concerto No. 20 in D minor by Eleonora Karpukhova got the audience into blissfulness and tranquillity".
Further performances also brought her winning titles. In 2004, Eleonora won the Zlatko Grgosevich Competition in Zagreb, Croatia (Second Prize) and the Jose Vianna da Motta Piano Competition in Lisbon, Portugal.
Eleonora Karpukhova successfully combined her recitals in Russia and abroad. She regularly performs in Russia, Ukraine, France, Italy, Germany, Poland, Austria, Portugal, USA, Chile, Brasil.
Her perfomances in the Great, Small and Rachmaninov's halls of the Moscow Conservatoire, Salle Cortot in Paris, Philarmonie Gasteig in Munich, Teatro "Gil Vicente" in Coimbra, Fundacao Calouste Gulbenkian in Lisbon, Teatro Aula Magna USM in Valparaiso, Teatro Regional Maule, Teatro Municipal de Temuco and Philharmonic halls of Kiev, Kazan, Ekaterinburg, Kharkov and other cities have always been very successful.
Moscow pianists long esteemed Eleonora for a harmonic combination of strong will, warm emotions, inspiration and naturalness of her performing style.
Eleonora has vast experience of performing with an orchestra. She played numerous concerts with Orquestra Sinfonica de Chili, Orquestra Sinfonica de Providencia ( Chile ), Orquestra Fundacao Gulbenkian, Polish Baltic Philharmonic orchestra, Orquestra Metropolitana, Orquestra de Algarve.
Eleonora Karpukhova actively cooperates with such famous conductors as S. Soldatov, R. Abiazov, Y. Yanko, A. Cassuto, D. del Pino Klinge, F. Lentini, D. Nazareth and M. Zilm, D.Kolobov, A. Dumay.
In 2013, Eleonora initiated and organised in Moscow the Rachmaninov Fest music festival to mark the 140th anniversary of the composer's birth.
Eleonora has recorded two CDs of Rachmaninov's music, for both solo and two pianos. Solo CD album featuring complete Rachmaninov's Etudes-Tableaux released in 2014 by Classical Records.
In 2017 the new recording of pianist from live concert with Tchaikovsky's piano masterpieces was released in Moscow.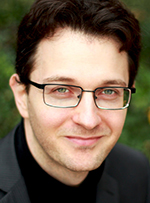 MICHAEL BUKHMANTexas Christian University


Pianist Michael Bukhman is becoming widely known as a top collaborator, chamber musician, and pedagogue. He is the first Assistant Professor of Collaborative Piano and Chamber Music at Texas Christian University in Fort Worth, TX. Prior to his appointment to TCU, Bukhman served on the staff and faculty of the New England Conservatory in Boston, MA, and previously taught at Bard and Vassar Colleges. While at Bard College, Bukhman founded Play/
Chat@Bard
, a concert series showcasing young musicians in performance with informal conversation. In the Spring of 2017 Bukhman was Guest Artist in Residence at the Oberlin Conservatory in Oberlin, OH. He was also recently invited to present solo and chamber masterclasses at Soochow University in Taipei, and previously performed and presented masterclasses at Shenandoah University, Concordia College, and Towson University. Recent highlights include a violin-piano tour in China, with masterclasses and concerts presented at eight leading music institutions in four major Chinese cities. Previous Asia tours included recitals in several cities in China, and a Japan recital debut in Tokyo's Ginza Yamaha Hall. In commemoration of Beethoven's 250th year, Bukhman recently performed the Triple Concerto with the TCU Symphony Orchestra under maestro Germán Gutiérrez, with faculty colleagues Jesús Castro-Balbi and Elisabeth Adkins. In Fall 2020, Bukhman was invited by the Oberlin Conservatory to continue the Beethoven celebration in a solo sonata performance as part of a 2-day, complete 32-sonata project. His 2013 performance with violinist Itzhak Perlman in Sarasota, Florida, was lauded for its "brilliant playing" and having "pushed the audience to the edge of frenzy" (Herald-Tribune). In June of 2016 Bukhman performed a duo recital with Grammy award-winning violist Kim Kashkashian to great acclaim at the American Viola Society Festival in Oberlin, OH. He has also collaborated with Nobuko Imai, Donald Weilerstein, Dawn Upshaw, the Grammy award-winning Attacca Quartet, Metropolitan Opera soprano Rebecca Ringle, Peter Frankl, and many others. Recent music festival appearances include the PianoTexas Festival in Fort Worth, the Oklahoma Summer Arts Institute, and the Heifetz Institute. Previous summer festival appearances include Yellow Barn Music Festival, The Perlman Music Program, and the Ojai Music Festival.
Passionate about serving the community through music, Bukhman was a regular roster pianist on Boston's charitable Music for Food concert series, performing with Kim Kashkashian and members of the Boston Symphony Orchestra, among others. Under his leadership, Music for Food recently debuted in Fort Worth to great acclaim, garnering thousands of dollars in its first concert to benefit the local food bank.
Bukhman attended the Oberlin Conservatory of Music as a student of Robert Shannon, where he became the first in that institution's history to graduate with Honors in Piano Performance. As part of his Honors project, Bukhman recorded and self-produced the complete 24 Preludes and Fugues of Shostakovich, performing ten of them on one recital. He holds MM and DMA degrees from The Juilliard School, where he studied with Robert McDonald. An award-winning pianist, Bukhman's accolades include: medalist in the 2009 Hilton Head International Piano Competition; top-ranked winner of the 2005 Jacob K. Javits Fellowship; first-prize winner at the 2006 Corpus Christi International Competition for Piano and Strings; and laureate of the 2006 Gina Bachauer Competition at the Juilliard School.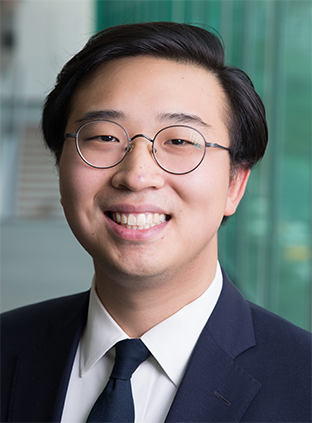 ALVIN ZHUThe Tianjin Juilliard School


Heralded as "dazzling" and "displaying his own versatility and exquisite control of his instrument" by Butler Eagle, Young Steinway Artist, Alvin Zhu is recognized internationally for his insightful, engaging, and emotionally penetrative playing. His artistry has led to acclaimed performances throughout the United States, Europe, Asia, and Australia.
A frequent soloist with orchestras, Zhu has given performances of Beethoven, Tchaikovsky, Prokofiev, Gershwin, and Rachmaninoff concertos with orchestras around the world. His recent collaborations include Mozart's Concerto in C Major K. 467 with Maestro Rossen Milanov and the Chautauqua Symphony, Mozart's Concerto in d minor K. 466 with Maestro Grant Cooper and the West Virginia Symphony, and Beethoven's Piano Concerto No. 5 "Emperor" with the EOS Symphony at the Beijing Concert Hall. Other orchestral collaborations include McGill Symphony in Montreal, Pittsburgh Butler County Symphony, Pittsburgh Civic Symphony, Pittsburgh McKeesport Symphony, Nittany Valley Symphony in Pennsylvania, and CCM Philharmonia in Cincinnati. His upcoming orchestra engagements for 2017-2018 include Rachmaninoff's Second, Tchaikovsky's First, and Mozart's Twentieth Concerto with Maestro Yongyan Hu and EOS Symphony Orchestra and Baotou Symphony Orchestra in Shanghai and Mongolia, respectively.
A soloist and chamber musician, Zhu has appeared in Alice Tully Hall and Steinway Hall in New York; Sydney Opera House in Australia; Beijing Concert Hall in China; Palais du Congress in Montreal, Canada; Heinz Hall and the David Lawrence Convention Center in Pittsburgh; Lincoln Hall in Foxburg, Pennsylvania; Lincoln Park's Performance Art Center in Midland, Pennsylvania; Paul Recital Hall and Morse Recital Hall in the Juilliard School in New York; Fletcher Hall and the Amphitheater in Chautauqua, New York; Sprague Hall in Yale University; and Joan and Irving Harris Hall in Aspen, Colorado.
Aside from conventional venues, he has been invited to perform for the inauguration of Martin Puryear's sculpture, "Connecting," at the United States Embassy in Beijing in 2018, the Ceremony and Gala of the International Women's Forum held in Montreal in 2010, the G20 Conference held in Pittsburgh in 2009, and the International Children's Festivals in China, Europe, and Australia in 2007, 2005, and 2003. Other than appearing live, he has recorded for NPR's "From the Top" as a featured Jack Kent Cooke Young Artist, Pittsburgh's WQED radio, and Steinway's SPIRIO™ player-piano catalog.
His solo recitals for various music series include Beijing Modern Music Festival in China, Steinway Piano Series for the Steinway Society of Western Pennsylvania, Music in Corrales in New Mexico, Music for Mt. Lebanon in Pennsylvania, and Go Foxburg! in Pennsylvania. Recently awarded top prize in the inaugural Patrick W. Price Competition held at the 8th Texas State International Piano Festival, Zhu completed a 5- city tour through Texas, California, and Illinois with solo recitals at Southern Methodist University, Baylor University, Texas State University, Eureka Chamber Music Series (CA), and Pianoforte Foundation Series (IL).
In addition to his concert career, Zhu has won top prizes in many national competitions throughout the United States. In 2009, he was the first American pianist to be inducted into the "Young Steinway Artists" roster and has the honor of representing Steinway at each of his performance venues.
Prior to attending the 8th Texas State International Piano Festival in 2018, Zhu has also attended the Aspen Music Festival, Music Academy of the West, Chautauqua Institution, and Intersection between Jazz and Classical Music Festival (West Virginia International Piano Competition and Festival) on full-tuition scholarships. Notably, Zhu was awarded top prize in both the Solo Piano Competition at Chautauqua Music Festival in 2015, and the West Virginia International Piano Competition in 2012.
As an educator, Zhu enjoys coaching young pianists in masterclasses across the world. Appointed as the youngest professor at the Tianjin Juilliard School, Juilliard's first branch campus, his first few masterclasses in December 2018 hosted over twenty students in four cities in China; Shanghai, Suzhou, Wuxi, and Beijing. Other notable masterclasses include Open College-Conservatory and Liu Shikun Arts School in Foshan, China; the Li Delun Foundation and the Steinway Gallery of Toronto; and the Young Artists Program of the Steinway Society of Western Pennsylvania. As a former Teaching Artist at Yale University School of Music, Zhu has given private, studio, and secondary lessons to undergraduate students. At the Juilliard School, Zhu is currently a Teaching Fellow for graduate Music History and undergraduate Music Theory. In 2018, Zhu, a recipient of a Fulbright Scholarship, spent ten months at the Central Conservatory of Music in Beijing researching the musical contributions of his late, paternal grandfather Zhu Gong Yi, a master piano pedagogue whose influence in China is still widely felt today. Zhu hopes to introduce Gong Yi's teachings to the world and finally give due respect to an international figure in music history.
Aside from academics and piano, Zhu enjoys conducting and composition. Having conducted the Juilliard Lab Orchestra in 2014 under the tutelage of Maestro Jeffrey Milarsky, Zhu continues to guest conduct and lead rehearsals with the Pittsburgh Haihua Youth Orchestra. His most recent work, a three-movement sonata for violin and piano entitled Poeme was given its premiere at Juilliard's Paul Recital Hall in December 2012, with violinist and Concertmaster of the Manila Philharmonic Orchestra, Diomedes Saraza, Jr., who subsequently programmed it for his own solo recital at the Cultural Center of the Philippines in 2014.
Zhu began piano and violin lessons with his parents at the age of four and studied piano with Yeeha Chiu and Marylene Dosse at the age of ten. A graduate of the 5-year BM/MM Accelerated Program with Dr. Yoheved Kaplinsky at the Juilliard School, Zhu spent one year pursuing an Artist Diploma with Peter Frankl and becoming a Teaching Artist at Yale University's School of Music. After being awarded the C.V. Starr Foundation Doctoral Fellowship at Juilliard, Zhu left his Artist Diploma candidacy at Yale to return to New York and pursue the Doctor of Musical Arts degree under the tutelage of Dr. Kaplinsky and Professor Julian Martin in 2015. Over the years, Zhu has had the privilege of participating in masterclasses with Arie Vardi, Gary Graffman, Emanuel Ax, Lang Lang, Murray Perahia, Leon Fleisher, Malcolm Bilson, Robert Levin, Fred Chiu, Jon Nakamatsu, Misha Dichter, Shikun Liu, and David Allen Wehr. In Fall 2019, Zhu will be part of a handful of artists to represent Tianjin Juilliard's inaugural faculty, himself teaching solo piano and music history in both the Pre-College and Graduate divisions.