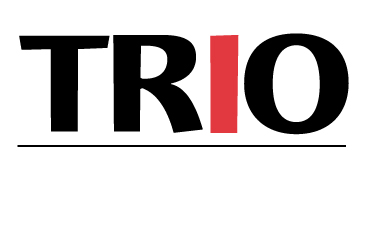 The Federal TRIO Programs (TRIO) are Federal outreach and student services programs designed to identify and provide services for individuals from disadvantaged backgrounds. TRIO includes eight programs targeted to serve and assist low-income individuals, first-generation college students, and individuals with disabilities to progress through the academic pipeline from middle school to post baccalaureate programs. Weatherford College currently hosts three TRIO Programs.
TRIO programs nationwide have provided over 850,000 low-income, first-generation students and students with disabilities – from sixth grade through college graduation – with academic tutoring, personal counseling, mentoring, financial guidance, and other supports necessary for educational access and retention. TRIO programs provide direct support services for students, and relevant training for directors and staff. More information on available TRIO programs may be found at the Council for Opportunity in Education website.
The three TRIO Programs that Weatherford College hosts are:
TRIO-Student Support Services (SSS)
The Weatherford College Student Support Services (SSS) program provides opportunities for academic development, assists students with basic college requirements and serves to motivate students toward the successful completion of their post-secondary education. The SSS program may also provide grant aid to current SSS participants who are receiving Federal Pell Grants. The goal of SSS is to increase the college retention and graduation rates of its participants and facilitate the process of transition from one level of higher education to the next.
The Weatherford College Student Support Services director is Kim Hutton at 817-598-6484.
To read more about SSS at Weatherford College, please visit their web site.
TRIO-Talent Search
The Weatherford College Talent Search program serves 600 students from 14 area schools in the WC service area.
The Talent Search program identifies and assists individuals from disadvantaged backgrounds who have the potential to succeed in higher education. The program provides academic, career and financial counseling to its participants and encourages them to graduate from high school and continue on to the postsecondary school of their choice. Talent Search also serves high school dropouts by encouraging them to reenter the educational system and complete their education.
The goal of Talent Search is to increase the number of youth from disadvantaged backgrounds who complete high school and enroll in the post-secondary education institution of their choice.
The Weatherford College Talent Search Program director is Sammie Calixtro at 817-598-8823.
TRIO-Upward Bound
The Weatherford College Upward Bound program currently serves 55 high school students from four target schools in three counties in the WC service area.
Upward Bound provides fundamental support to participants in their preparation for college entrance. The program provides opportunities for participants to succeed in pre-college performance and ultimately in higher education pursuits. Upward Bound serves high school students from low-income families, and/or high school students from families in which neither parent holds a bachelor's degree.
The goal of Upward Bound is to increase the rates at which participants enroll in and graduate from institutions of post-secondary education. All Upward Bound projects must provide instruction in math, laboratory science, composition, literature and foreign language.
The Weatherford College Upward Bound Program director is Christine Endy at 817-598-6480.