Winners of 3rd annual WC International Piano Competition announced
April 27, 2021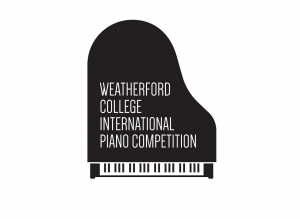 Winners of the third annual Weatherford College International Piano Competition were announced this past weekend.
Two dozen finalists were chosen from 126 pianists representing 16 countries.
"We had an array of truly world-class contestants this year, and our winners rose to the top," said WC President Tod Allen Farmer. "Thank you for sharing your amazing talents and abilities with us at Weatherford College."
Acclaimed judges from around the globe meticulously selected the best of the best and declared the winners as follows:
Junior Division
1st Place: Parker Van Ostrand, Sacramento, California
2nd Place: Seohyeon Hong, Korea
3rd Place: Feier Luo, China
Jury Discretionary Award (in no particular order): Chanya Methaprayoon USA; Jiwoo Kim, Korea; Jungmin Kim, USA/Korea
Young Artist Division
1st Place: Daria Kiseleva, Texas Christian University
2nd Place: Muzi Zhao, Northwestern University
3rd Place: Veniamin Blokh, Texas Christian University
Jury Discretionary Award: Jiwon Han, Michigan State University
Judges from the final round had nothing but praise for the young artists.
"It was exhilarating to listen to your recording, and I thank you for your music-making," said Boris Slutsky, a judge from the Peabody Conservatory and Yale University.
Judge Aviram Reichert, from Seoul National University, said he was impressed with the variety of the contestants' repertoire and their devotion to music-making during the pandemic.
"I'd like to ask you one thing--to continue to do what you've been doing, and even more to devote yourselves to art, to study new music and to practice hard," Reichert said. "And I promise to you, soon we will meet on stage."
Created in 2019 by WC's master pianist Dr. Hyeyoung Song, the competition adapted quickly to an online format in 2020 amid the COVID-19 pandemic. The online design allowed the contest to grow in scope since travel did not limit participation.
"Our heartfelt thanks go to the teachers, parents, audiences, supporters, our distinguished judges, and everyone who have made this beautiful event possible," Song said. "I wholeheartedly thank and congratulate all of our contestants for your hard work, passion and dedication to music. We applaud all of you and wish the best of luck on your beautiful musical journey ahead."