WC updates mask requirements for remainder of spring semester
March 11, 2021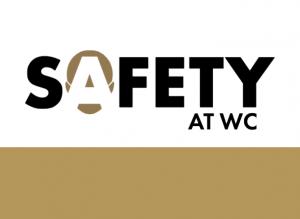 Weatherford College has instituted updated face mask requirements for the remainder of the Spring 2021 semester.
In order to allow time for students, employees and community members to become immunized against COVID-19, Weatherford College will continue to require masks in indoor classrooms, offices and performance areas on all campuses until the end of final exams on May 4. Masks will be strongly recommended but not required in outdoor facilities and some community gathering spaces.
WC President Tod Allen Farmer said he received input from students, employees and community groups while adhering to guidelines from the Centers for Disease Control, the Texas Higher Education Coordinating Board and local health officials.
"We are following the science on this issue and will not place our people in harm's way prior to them having access to immunizations," Farmer said. "We are extremely grateful for our partnership with the Parker County Hospital District which will soon make immunizations available to our employees. We are one of the few colleges that has successfully offered face-to-face classes during the pandemic. I am exceedingly proud of the collaborative work that has thus far successfully balanced public safety with personal freedom."
Mask-required areas through May 4 include all indoor classrooms and offices on all campuses, all libraries, the Betty Jo Graber Athletic Center and the Alkek Fine Arts Center. Masks are also required in the cafeteria of the Doss Student Center and all indoor lounges and waiting areas except when eating or drinking.
Masks are strongly recommended but not required in all outdoor spaces, including Stuart Field, Williams Ballpark and the Memorial Plaza Amphitheater. Masks will also be strongly recommended but not required for non-student groups meeting in the Allene Strain Community Room and the WC Wise County Cafeteria.
Other COVID-19 protocols remain for all WC campuses including social distancing, plexiglass partitions, sanitizing classrooms, hand sanitizing and other measures.