WC teen theatre camp presents Moana Jr.
June 8, 2021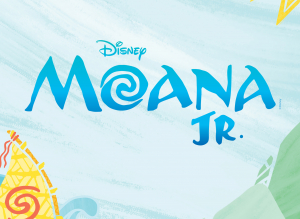 Weatherford College Summer Stage presents Disney's "Moana Jr." June 18 and 19 at the Alkek Fine Arts Center. Showtimes are at 3 p.m. and 7 p.m. each day.
This production is a 60-minute musical adaptation of the 2016 Disney animated film, bringing the adventures of Moana and her village of Motunui to life onstage and is the culmination of a two-week teen theatre camp.
Moana Jr. is directed by Elizabeth Baker and Erin Brownlee.
"We are thrilled to be working with an incredibly talented group of teens whose dedication inspires us daily," Brownlee said. "We can't wait to share this beautiful production with the public."
Tickets are $10 each and are available at https://www.simpletix.com/e/moana-jr-tickets-71462.
For those wanting more time up close with members of the cast, a luau is scheduled for this upcoming Saturday, June 12, in Texas Hall of the Alkek Fine Arts Center from 3 to 5 p.m.
Tickets for the luau are $25 each and can be purchased at https://www.simpletix.com/e/the-moana-jr-luau-tickets-70928.