WC offers open enrollment paramedic program
March 10, 2021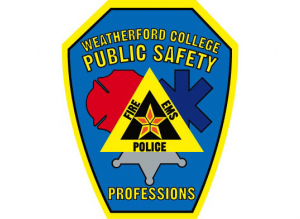 Applications are now being accepted for Weatherford College's first open enrollment paramedic program with classes starting this May.
The new program eliminates the requirement for students to obtain their Emergency Medical Technician certification prior to entering paramedic training. Rather, an intense EMT-level education is part of the paramedic curriculum. This shortens the program by six months, enabling students to be fully licensed paramedics in one year.
"It's time for a change," said Jeff McDonald, WC's Emergency Medical Services program coordinator. "Just because we always have, does not mean we have to keep doing it that way. Over the years EMS education has advanced, but our model of certification hierarchy has not. It's time to shake the tree."
WC is one of only two colleges in Texas chosen to pilot this new program which was developed to address a nationwide shortage of paramedics.
"We have listened to the EMS agencies and fire departments who are operating short-staffed and developed a way we feel we can successfully help them meet their staffing needs by turning out quality certified paramedics in a shorter time period," said Stephen Malley, WC's director of public safety professions.
The pilot program is limited to 24 students. Anyone with formal pre-hospital training or who currently certified at any EMS level is not eligible for this program.
Those interested can request a petition for acceptance at wcpspinfo@wc.edu.