WC Jazz Orchestra hosts concert series
October 4, 2021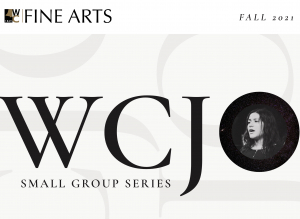 The Weatherford College Jazz Orchestra is hosting a small group series this October and November.
"The goal of this small group series is to bring awareness to the textures of different cultures from around the world," said Fredrick Sanders, director of jazz studies. "The small setting uses our Roots, Jazz and American Music Studies as a way to assess and present the things that we have learned."
Performances are scheduled for Tuesday, Oct. 12, in Texas Hall of the Alkek Fine Arts Center; Tuesday, Oct. 19. At WC Wise County; Tuesday, Nov. 2 in Texas Hall; and Thursday, Nov. 4, on the Alkek stage.
All concerts start at 6 p.m. and admission is free.