WC honor society recognized with REACH Reward
February 25, 2021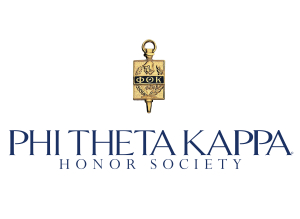 Phi Chapter, Weatherford College's branch of the Phi Theta Kappa honor society, has been recognized with a REACH Reward for their efforts to induct new members.
REACH Rewards are designed for chapters focused on "Recognizing Excellence in Acceptance and Completion with Honors" and are awarded to chapters that achieve or exceed 15 percent for their membership acceptance rate.
WC's Phi Chapter inducted 225 new members in 2020, up from the 2019 induction of 185 students.
"This chapter growth means that our students are recognizing the benefits of a Phi Theta Kappa membership, and, hopefully, taking advantage of the scholarships," said Shantee Siebuhr, Phi Chapter sponsor. "Our students amaze me daily. They focus on their academics while holding jobs and caring for families while also working to support their college and community. It is an honor to work with such dedicated human beings."
Siebuhr is currently preparing to send out another 376 invitations to students who qualified for membership following the Fall 2020 semester. She hopes more students will join and fulfill the Phi Theta Kappa mission of recognizing and celebrating student achievement and providing opportunities for further growth.
"Phi Theta Kappa membership sets our students on a path to success," said Dr. Tod Allen Farmer, WC president and a Phi Chapter alumnus himself. "Some of the most successful bank presidents, business owners and board members I know are PTK. The recent growth of our award-winning Phi Chapter is just one more indicator of the excellence that is Weatherford College."
To qualify for membership, students must have completed at least 12 hours of coursework toward an associate or bachelor's degree or at least six hours towards a certificate in one year and have a cumulative 3.5-grade point average or higher. More than 112,500 students across the world became PTK members in 2020.
"Being a REACH chapter is more important this year than ever before as Phi Theta Kappa worked to support community college students in completely unfamiliar circumstances," said Dr. Lynn Tincher-Ladner, PTK president and CEO. "Although this is a chapter award, it demonstrates that students are more focused on their futures than ever before, and their colleges are providing the opportunities to get them there — even amid a global pandemic."
A full 91 percent of Phi Theta Kappa members will complete an associate degree or transfer to a four-year college, compared to just 38 percent of all students nationally.
Members have access to $48 million in scholarships—$1 million in competitive scholarships through the Phi Theta Kappa Foundation and more than $46 million in transfer scholarships to over 850 four-year institutions.
The 2021 REACH Chapters will be rewarded with free graduation stoles for their members.