WC board proposes decreased tax rate for 2021-22
August 12, 2021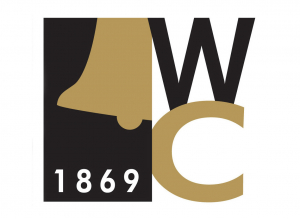 During their meeting Thursday afternoon, the Weatherford College Board of Trustees voted to propose a Parker County property tax rate of 12.2476 cents per $100 valuation for the 2021-22 budget. This is the fourth time out of the past five years the board has proposed to reduce the tax rate from the previous year.
Due to a 15.1 percent increase in Parker County property valuations, the new tax rate would generate additional funds for the college and bring the annual budget to $77.7 million.
Because the rate will bring in additional tax dollars, a public hearing is required before the board can officially adopt the rate. The hearing is scheduled for noon Monday, Aug. 23, in the Allene Strain Community Room in the Doss Student Center.
The final tax rate and the 2021-22 budget are scheduled for approval during the 2 p.m. meeting on Tuesday, Aug. 31, in the Allene Strain Community Room.
The board also authorized the administration to propose a new Associate of Applied Science degree and certificate program in audio engineering to the Texas Higher Education Coordinating Board and the Southern Association of Colleges and Schools.
The new program will allow the institution to expand workforce education offerings while taking better advantage of the recording capabilities presented by the acquisition of the Nan and Bob Kingsley Building.
In other business, the board:
Approved the minutes from the July 8 board meeting.
Approved the financial reports ending July 31.
Approved a policy for future board meeting dates and times.
Approved budget amendment No. 3.
Approved the renewal of food service products and supplies for 2021-22.
Approved renewal No. 3 for commercial charter bus services.
Approved the final renewal for grounds maintenance and landscaping services.
Approved sealed bids for color and web printing services.
Approved additional items for workforce audio visual system.
Approved a tennis feasibility study.
Received an academics and student services update.
Received a security audit report.
Received the annual testing report.
In his President's Report, Dr. Tod Allen Farmer:
Congratulated the inaugural graduating class from WC's Bachelor of Science in Nursing program. Eleven students will graduate on Friday.
Recognized the 21 coyote athletes named to All-Academic teams and the baseball and softball teams for recognitions for their overall academic success.
Recognized former coyote softball pitcher Morgan Rackel who recently won an Olympic bronze medal as a member of the Canadian National Team.
Congratulated coyote alumni Carlos Tavera and Brenden Dixon for recently being drafted into Major League Baseball.
Announced the resignations of Hadley Coody, food services worker; Debra Dailey, radiology technology instructor and interim assistant director; Shelley Gipson, assistant director of student pathways; Shantee Siebuhr, coordinator of student resources; Amy Whitfield, student accounts receivable specialist.
Provided an enrollment update for the Fall 2021 semester. Year-to-date enrollment is currently slight up with 4,496 students enrolled compared to 4,472 last year.