WC board extends president's contract, approves tuition and fees
March 12, 2021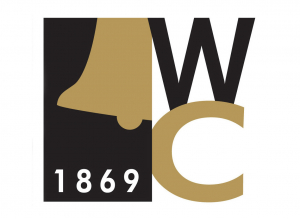 The Weatherford College Board of Trustees adopted tuition and fees for the 2021-22 academic year and extended President Tod Allen Farmer's contract during their meeting Thursday.
Farmer's contract was extended by one year, through December 2024, in a unanimous vote.
"We have great leadership from President Farmer," said Mac Smith, board chair. "You don't have effective results without good people to work with, and our college president works very well in the structure moving forward."
Since being named WC president in 2018, Farmer has led the charge of establishing the Bachelor of Science in Nursing degree, a veterinary technician program, the construction of the Workforce and Emerging Technologies Building and the addition of five new sports, to name just a few of the academic program expansions made at the college in less than three years.
In addition to academic program expansions, the board also evaluated Farmer on infrastructure development, student outcomes and administration.
"Working at Weatherford College is a dream come true for me and I hope to continue for years to come," Farmer said. "I'm extremely grateful for the work of our board, faculty and staff. It truly is a team effort."
Tuition for in-district (Parker County) students was approved at $102 per credit hour, a 7 percent increase. Out-of-district tuition increased to $170 per hour, a 9 percent increase; out-of-district Wise County will be $129 (8 percent); out-of-district Education Center at Granbury will be $157 (9 percent) and out-of-state will be $240 a credit hour (9 percent).
Dr. Andra Cantrell, WC Executive Vice President of Financial and Administrative Affairs, said WC ranks near the state average among community colleges for tuition.
In other business the board:
Approved the minutes of the Feb. 11 board meeting.
Approved the financial reports ending Feb. 28.
Approved the quarterly investment report.
Approved the Workforce and Emerging Technologies audio visual system request for offers.
Approved the certification of unopposed candidates and cancelled the May 1 board of trustees election. Board members Dr. Trev Dixon, Place 3; Dave Cowley, Place 4; and Dan Carney, Place 5 all filed for their current seats without any opposition.
Received the Guided Pathways update, Numbers with Heart Report, Quality Enhancement Plan update and Demand Study update.
In his President's Report, Dr. Tod Allen Farmer:
Congratulated WC's Phi Chapter of the Phi Theta Kappa honor society on being awarded a Reach Reward. PTK advisor Shantee Siebuhr was awarded the Advisor Horizon Award and PTK students Jay Love, Jo McClendon, Crislan McFarlin and Carey Price for being recently named to the 2021 All-Texas Academic Team.
Recognized cafeteria employees Carmen Mendoza and Blanca Villavicencio for their exemplary service during the recent winter storm to ensure dorm students were fed hot meals. Additionally, officer Thomas Murphey was instrumental in shutting off broken water pipes and protecting WC facilities.
Updated the board on the Honors Program which recently held a kickoff luncheon. A full program launch is expected to occur in the Fall 2021 semester.
Announced that tuition revenue bonds for the new Workforce and Emerging Technologies Building recently sold at a 30-year fixed rate of just 2.67 percent.
Announced the retirements of James Mellott, physical science instructor; Dr. James Messinger, instructor of computer science; Clarita Rodriguez, head cook; Tom Wells, social sciences instructor; and Ralph Willingham, admissions director.