Two WC cafeteria employees awarded for efforts during winter storm
February 24, 2021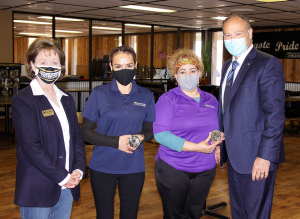 Winter weather raged. Power went out. Water pipes froze. But Carmen Mendoza and Blanca Villavicencio didn't let anything stand in their way of keeping the Weatherford College cafeteria up and running for residents living in the Coyote Village student housing complex.
"Blanca and Carmen worked around the clock to ensure our dorm students were provided with warm meals while the college was closed," said Erin Davidson, WC's director of food services.
Taking on this task meant the pair stayed on campus through the storm, sleeping in the Allene Strain Community Room located near the cafeteria.
"When they were not cooking and serving students they took it upon themselves to do some deep cleaning and organization of the kitchen in order to occupy their time," Davidson said. "Blanca and Carmen's service and commitment to Weatherford College is exceptional and we are very fortunate to have them on our team."
In recognition of their dedicated service, WC President Tod Allen Farmer presented them with Presidential Core Value coins Wednesday afternoon.
"Like many other WC team members, these extraordinary ladies went above and beyond the call of duty," Farmer said. "Their exemplary service to our students is one more shining example of our culture of caring. I am so proud to be associated with such persons of character."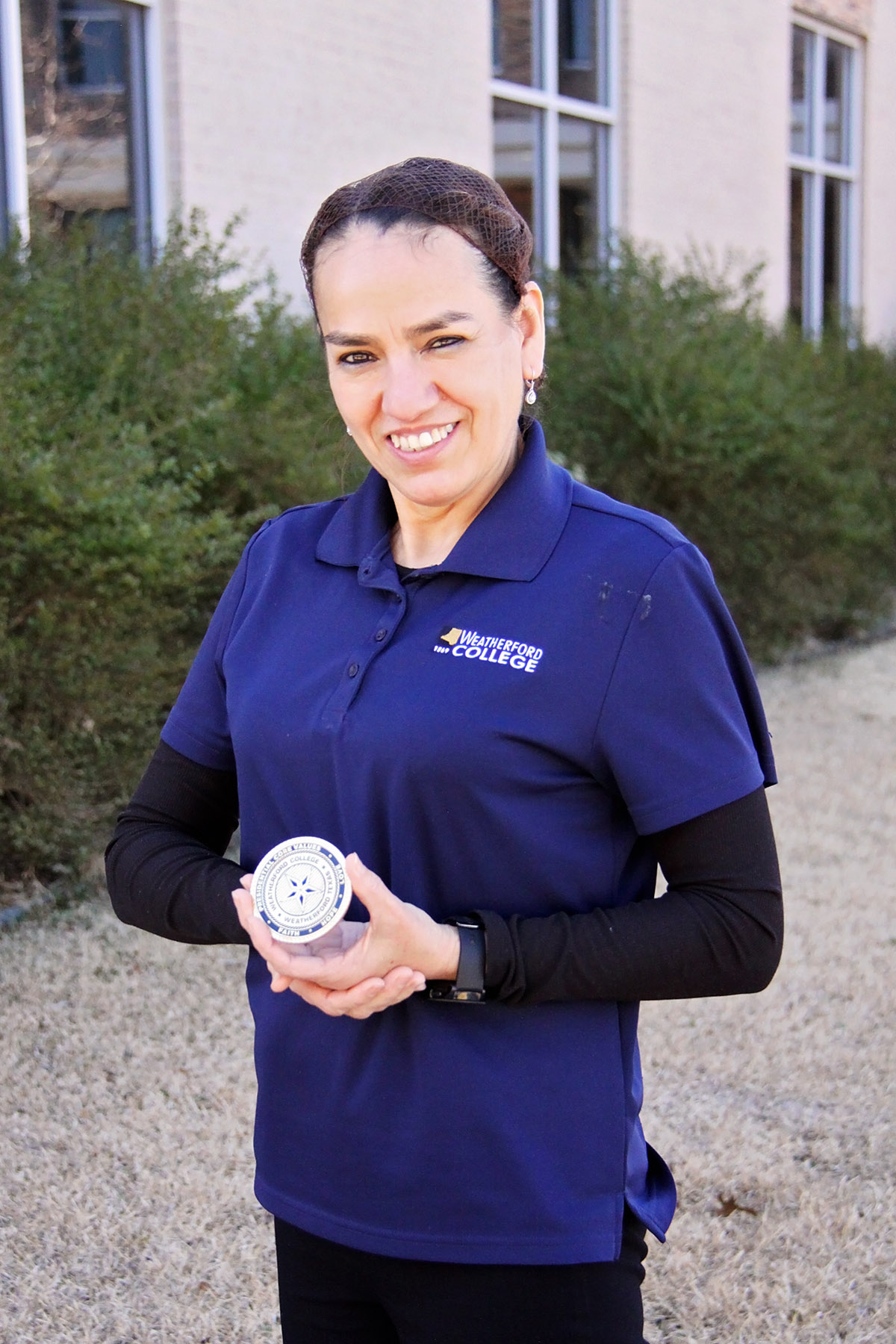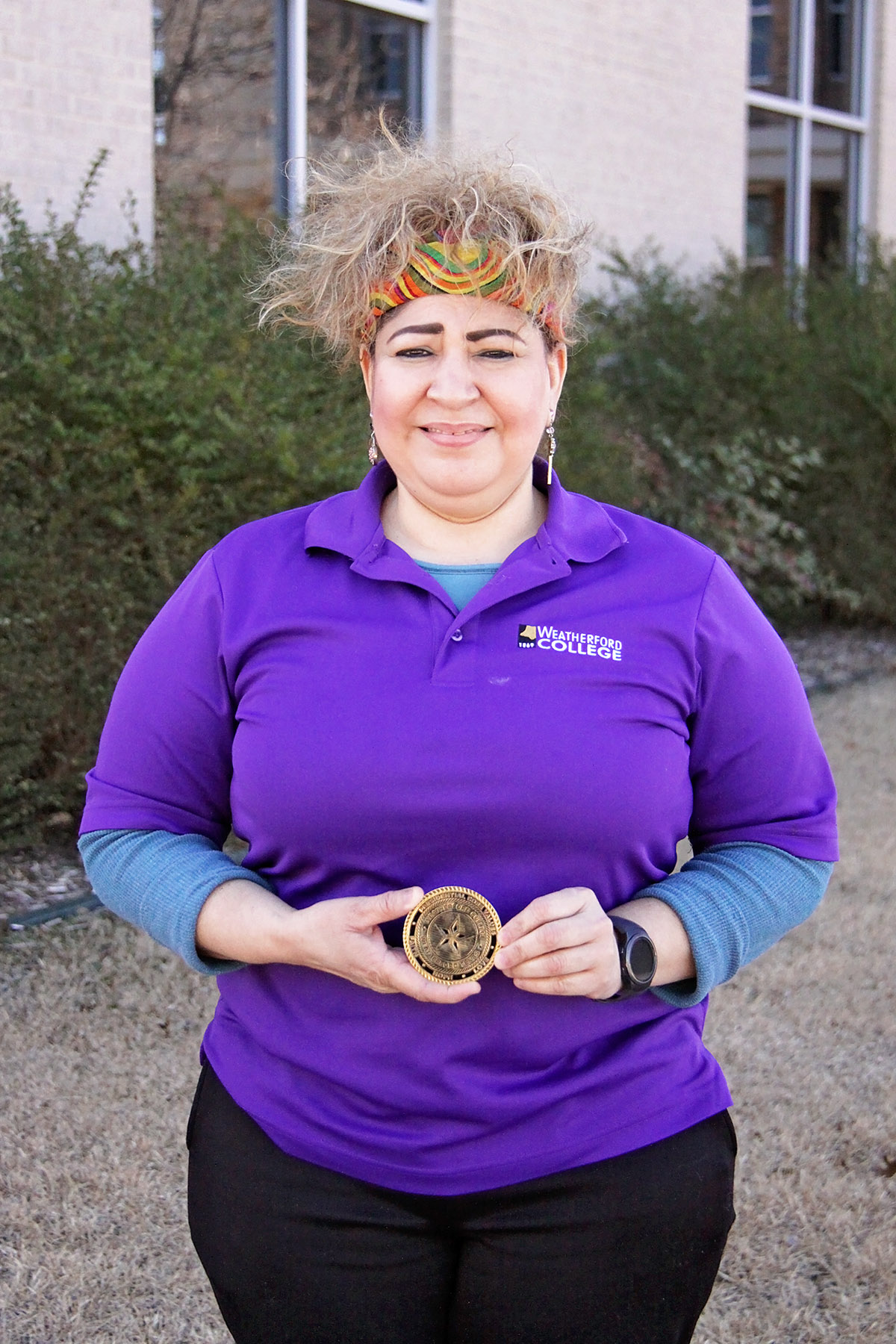 Carmen Mendoza Blanca Villavicencio