Texas legislature increases community college bachelor's degree limit from three to five
July 1, 2021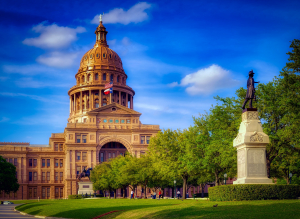 House Bill 3348, signed into law by Gov. Greg Abbott last month, allows community colleges to offer up to five baccalaureate degree programs, up from the previously approved limit of three.
Passage of this bill ensures community colleges can reach area students with baccalaureate programs that will lead to employment while maintaining affordable access to education.
"The recent authorization by Texas lawmakers to expand affordable bachelor's degree programs at the community college level is a win for students, parents, taxpayers and the business community," said WC President Tod Allen Farmer. "I applaud our lawmakers for expanding the educational opportunities of those who need affordable options to complete their education."
WC's first cohort in the Bachelor of Science in Nursing degree will graduate in August. The college begins its second degree—a Bachelor of Applied Arts and Sciences in Organizational Leadership—this fall.
Baccalaureate programs offered by Texas community colleges are limited to those in high need to ensure a skilled workforce such as nursing, applied sciences and applied technology. WC is in the process of seeking approval for a third bachelor's degree, a Bachelor of Applied Technology in Medical and Health Services Management.