Taste of Parker County returns May 20
April 21, 2021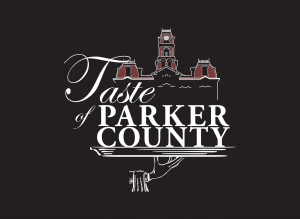 After the 2020 event was canceled due to the pandemic, Taste of Parker County is back and ready to bring you more great eats and treats.
This year's event is scheduled for May 20 at the City of Weatherford's Heritage Park from 5 to 8 p.m. and will feature more than two dozen local eateries.
Proceeds from Taste of Parker County benefit the Weatherford College Foundation, which funds scholarships and provides other support for the college and its students.
After seeing how COVID affected WC students working in the local service industry, the foundation decided that a portion of this year's proceeds will go toward a scholarship for WC students working in area restaurants.
Event planners also decided to waive the vendor fees for restaurants this year.
"Our restaurants have been great partners with Weatherford College, and we wanted to do a little more to give back to them this year," said Brent Baker, foundation executive director. "They have withstood an incredible challenge over the last 12 months, so this is another way our community can support them and the folks that work hard for them every day."
Confirmed vendors for this year's event currently include Amy's Original Hot Sauce, Back Home Bakery, Ben E. Keith Beverages, Caitlyn's Catering, Chicken Express, Drake's Yoke – Wood and Wine, Edgewise Eight Brewing, Good for the Soul, Ironworks Coffee, Lady Bird Pearl Macarons, Major Perk Coffee, Mr. Wally's Pickles, Nothing Bundt Cakes, Parker County Coffee Roasters, Rahr & Sons Brewing Company, Salt Horse Culinary, Shep's Place, Smoke & Time BBQ, Starbucks, Sweet Emilia's, Texas A&M AgriLife Extension Service – Parker County, The Grove at Northside Remedy, White Beard's BBQ and Yesterdays Sandwich Shop.
This event is made possible thanks to the following sponsors: Charlie Gilchrist's Southwest Autogroup, Mike's Westside Rental, Plains Capital Bank, Medical City Weatherford, First Bank Texas and H-E-B. The event is a partnership between the WC Foundation and the City of Weatherford.
Tickets are $35 in advance or $40 at the door. Purchase tickets online at wc.edu/taste or contact Jaci Trotter at jtrotter@wc.edu or 817-598-6272.