McLaughlin appointed as WCWC executive dean
August 16, 2021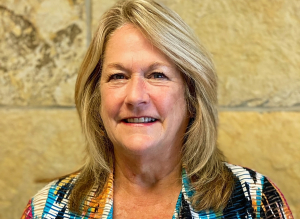 Weatherford College President Tod Allen Farmer has appointed Kristin McLaughlin as executive dean of the WC Wise County campus.
McLaughlin has served as WCWC's coordinator of workforce education since the fall of 2017.
"Kristin McLaughlin is a proven leader who is highly committed to expanding the educational opportunities of Wise County students," Farmer said. "As the executive dean of the Weatherford College Wise County campus, she will collaboratively usher in a new era of excellence."
McLaughlin will serve on the president's executive cabinet, a first for the lead WCWC administrator position.
"As workforce program coordinator, Mrs. McLaughlin increased program enrollment during an overall enrollment decline," Farmer said. "Her expansive K-12 leadership experience helped her develop the relationship-building skills that will enable growth to our workforce, dual-credit and general academic programs."
McLaughlin came to Texas from Virginia. She holds a Bachelor of Science degree from Virginia Commonwealth University and a Master of Science degree from Longwood University. Her previous positions include special education teacher, assistant principal and assistant superintendent in a public school district, as well as an adjunct instructor at VCU and Longwood.
Since moving to Wise County, McLaughlin and her family have developed deep roots. Her daughter is a Decatur ISD teacher, and her granddaughter is a Decatur ISD student. Her husband is a retired police officer, and her son, also a Wise County resident, is completing his training to become a police officer.
McLaughlin began her new duties Monday, Aug. 16.