Local thespians called for auditions at WC
April 30, 2021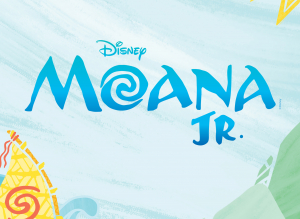 Community theatre returns to the Weatherford College Alkek Fine Arts Center this summer and the directors are on the search for local talent.
Auditions for the teen musical "Moana Jr." directed by Elizabeth Baker and Erin Brownlee are scheduled for Friday, May 7, and Saturday, May 8, with callbacks on Monday, May 10. This production is open to those ages 12 to 18.
Reserve an audition time at https://bit.ly/3vwqAE3.
Cast and crew for this show must attend a two-week teen theatre camp held on campus the weeks of June 7 and June 18. The camp costs $200 for crew members and $250 for cast, with the extra $50 going toward a costume fee.
For more information, email vantinehayley@gmail.com.
"Three Billy Goats Gruff," a production geared for a young audience and directed by James Brownlee, will run July 24 at 10 a.m., July 25 at 1 p.m., July 31 at 10 a.m. and Aug. 1 and 1 p.m.
If Shakespeare is more your lane, mark your calendar for the first weekend in August for "Much Ado About Nothing" directed by Mike Endy. Performances take place Aug. 4-7 at 7:30 p.m. each day.
Auditions for both of these shows take place Saturday, May 15, from 10 a.m. to 3 p.m. in the Alkek.
For more information, email jbrownlee@wc.edu.