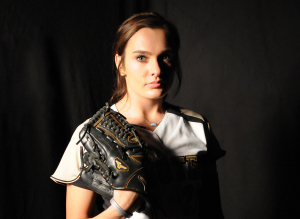 Former WC pitcher hangs up her cleats to earn her PT doctorate
February 25, 2021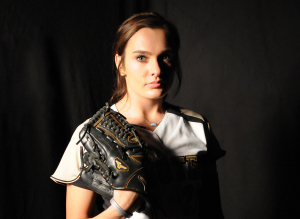 As a pitcher at Weatherford College, Taylor Maliska was like a surgeon with a softball in the strike zone.
Now, she's a doctor for real having recently received her doctoral degree from Baylor University and is launching a career in physical therapy with a position at SporTherapy, an outpatient clinic in Dallas.
"It is a place where I can serve my community, and they represent core values I like to associate myself with such as customer service, patient-centered care, positivity and passion," Maliska said.
She is the first in her family to enter the medical field. She credits her career in softball with helping her achieve this goal.
"Softball definitely helped me in all aspects of my life," she said. "It shaped me into the person I am and gave me the work ethic, passion, time management, leadership, exposure to diversity and understanding on how to be a team member in order to excel in the future."
Maliska's success doesn't come as a surprise to WC Head Softball Coach Haylee Williams.
"I never had any doubt whatsoever that Taylor would be successful in whichever path she chose," Williams said. "Her focus, determination and competitive nature was apparent in the (pitcher's) circle, and I knew it would serve her well moving forward. She's such a smart and driven young woman, and I couldn't be more proud to call her a Coyote alum."
After Maliska left the Coyotes—where she garnered all-conference honors and threw a no-hitter—she attended Texas State University and majored in exercise and sports science, graduating in May of 2018. It was during this time she also opted to leave softball and focus on her career dream.
"After one of the toughest decisions of my life, I decided to hang up my cleats and pursue a different dream in life, physical therapy," she said.
She said her time at WC helped mold her into the person she is today.
"Weatherford gave me a home away from home, a place to live my dream of playing college softball, and taught me life skills such as dedication, time management and how to be a leader," she said. "My coaches and teammates were amazing, and I miss Weatherford every day and all of the relationships I made.
"I was blessed to be a part of Weatherford College softball team, and I will never forget all of the memories made on the field, off the field, bus rides, team dinners, snow days and nights out at concerts. I met some of my best friends at Weatherford, and have been a part of many weddings of my teammates. In Weatherford, you become a family, and I could not be more grateful for my time representing Weatherford College."
And, of course, much credit goes to those who know her best, she added.
"My parents, especially, and family are the main reason for where I am today. I could not thank them enough for being such positive role models in my life," she said. "I am excited to start this new chapter in my life and serve my community through physical therapy as Taylor Maliska, DPT."