Brookshire's establishes permanent WC scholarship endowment
May 18, 2021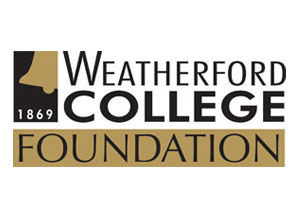 The Brookshire Grocery Co. has made a $25,000 gift to the Weatherford College Foundation to establish a new permanent scholarship endowment for WC students.
The gift is part of the company's "Focus on the Future" program, partnering with more than 40 colleges and universities in Texas, Louisiana and Arkansas with gifts totaling more than $1 million.
"So many families and individuals have been financially impacted by the pandemic," said Brad Brookshire, BGC chairman and CEO. "We are proud to be able to help those aspiring toward their dreams."
The new WC scholarship will reward recipients based on financial need and leadership.
New WC scholarship endowments can be established with gifts of $10,000 and up, with the option to pay out the initial gift over as many as five years. For more information, contact the WC Foundation at 817-598-6275.