Contestants from 16 countries enter WC International Piano Competition
March 31, 2021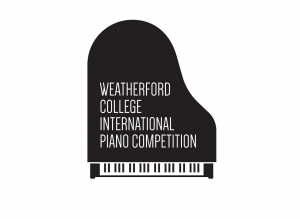 In its third year, the Weatherford College International Piano Competition is gaining international recognition. After receiving 126 applications from pianists worldwide, 24 finalists will be announced on Wednesday, March 31.
The final round of competition will be streamed on the WC International Piano Competition Facebook page and the WC YouTube channel. With an award ceremony on April 24.
"The Weatherford College International Piano Competition is no longer in its infancy," said WC President Tod Allen Farmer. "I am exceedingly proud of Dr. Hyeyoung Song, Dean Duane Durrett, and all of the other team members who have made this dream a reality. The institutional profile of Weatherford College has unquestionably risen as a result of their collective efforts."
Created in 2019 by WC's master pianist Dr. Hyeyoung Song, the piano competition adapted quickly to an online format in 2020 amid the COVID-19 pandemic. The online design allowed the contest to grow in scope since travel abilities did not limit participants.
This year, the event grew exponentially, with entries pouring in from Germany, France, England, Austria, China, Korea, Italy, Russia, New Zealand, Australia, Hong Kong, Taiwan, Sri Lanka, Thailand, Canada, as well as the United States.
"My vision for WCIPC is to be an event that gathers the whole world together with music," Song said. "Today, we are living in a world that needs music more than ever. Music can heal and bind all human beings regardless of languages, nationalities, ages and ethnicities. The 2021 WCIPC will be a wonderful celebration of music and humanity."
Song drew on the experience from a year in lockdown to find and recruit pianists and judges for this year's virtual competition.
"I have spent days and nights searching, sending emails and contacting manually selected recipients and institutions to attract these talents," she said. "It never tires me to recruit the dedicated and passionate young musicians from the world."
Preliminary round judges were Eleonora Karpukhova from the Moscow Tchaikovsky Conservatory, Michael Bukhman from Texas Christian University and Alvin Zhu from Tianjin Juilliard School.
The final round judges are Boris Slutsky from the Peabody Conservatory and Yale University, Alan Chow from the Eastman School of Music and Aviram Reichert from Seoul National University.
"We are also blessed to have top-notch, world-class judges with us," Song said. "And we hope to go back to in-person soon. We've already been thinking of some hybrid options for next year. I believe it will be very soon that our winners play with an orchestra on the Alkek stage."