Community
September 20, 2021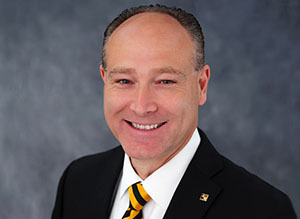 Merriam-Webster defines community as "a unified body of individuals." We live in an amazing community. I can imagine no greater place on Earth than our community to work and raise a family.
The rolling hills, the stately live oak and pecan trees, and the stunningly beautiful sunrises and sunsets make Parker County a physically magnificent place to live. The clear blue skies, the stunning cumulus clouds, and occasional vivid rainbows provide our residents with striking spectacles of splendid beauty. Just as the leaves and weather become familiar, a new season is ushered in with an entirely new set of awe-inspiring displays of beauty. However, it is not our hills, trees, or clear blue skies that make Parker County such an exceptional community, it is our people.
The people of Parker County are a special breed, even among Texans. While there is certainly a myriad of individual differences in our citizens, there are many more similarities among our people. Common traits such as loving your family and friends run deep in our community. There is profound goodness in our people that has regrettably become increasingly rare in other communities. There is also a heightened sense of the "can do" attitude in our citizens that is rooted in optimism and determination. Ironically, one of our many similarities is an appreciation for rugged individualism.
Parker County has produced an amazing number of highly successful people. We have matured into a larger, countywide community enriched by several smaller dynamic communities. As we now enter an era of accelerated growth and economic development, it is important for us to retain the cultural characteristics that make Parker County such a special place. The new resources that rapid economic development will bring will enable us to simultaneously reduce the community tax burden and prepare the next generation of workers and productive citizens.
Weatherford College is uniquely poised to do just that. Our beautiful new 70,000 square foot Emerging Technologies and Workforce Building will produce an abundant workforce equipped with highly marketable skill sets. Our partnerships with Workforce Solutions for North Central Texas and the Texas Workforce Commission will leverage state agency dollars to move the unemployed off of public assistance and into taxpaying jobs. Our new affordable bachelor's degrees will help employers fill critical shortage area jobs. We are producing the kind of graduates that employers will want to hire not only as entry-level employees but as future managers.
Sam Houston wrote, "The benefits of education and of useful knowledge, generally diffused through a community, are essential to the preservation of a free government." Beyond teaching our students high-demand skillsets and strong work ethics, we want them to be persons of character. They will work hard to make a better life for themselves and their families. They will also give back to their churches, civic organizations, schools, and philanthropic organizations.
For over a century and a half, Weatherford College has exerted influence on the young minds of her students. She has instilled a love of and a responsibility to the community. The past graduates of Weatherford College have helped shape a truly magnificent community. I am confident that future generations will continue this tradition and that collectively we will make both our college and our community even greater places.
Tod Allen Farmer
President, Weatherford College